I can't lie, there were a lot of really amazing albums released this year by Ghanaian musicians.
In no particular order, here are my favourite albums from 2019 and my favourite songs from them.
R2Bees – Site 15
R2bees have been in the Ghanaian music industry for over a decade now and they have provided us with hits year after year. Site 15 was no different, and in my opinion it was by far one of the best albums released this year. R2bees did really well with this album. To be honest, all of the songs on Site 15 banged but if I had to pick my favourites it would be Yesterday, Wabaso, I Dey Miss You, Picture ft King Promise, My Baby ft Burna Boy and Sunshine.

Kidi – Sugar
"It makes sense why the album is called Sugar because every song I've listened to has been sweet" is the first thing I tweeted after listening to Kidi's Sugar album and I don't regret it at all. I genuinely think that the Sugar album and the movie Kidi created for it, was a masterpiece! As I said, the entire album was really sweet – but my favourite songs were Sugar Daddy ft Mr Eazi, Gyal Dem Sugar, Letter to Afia, Come Thru ft Stonebwoy and For Better For Worse.
Kwesi Arthur – Live From Nkrumah Krom Vol 2
Over the past year or so, Kwesi Arthur has become one of my favourite Ghanaian rappers. Attending his concert in June and listening to Live From Nkrumah Krom Vol II made me love his music even more! I don't think a day has gone by this year where I haven't listened to a track from this album. I can't even say what my favourite track is because I love them all.
Ground Up Chale – We Outside: Y3 W) Abonten Vol 1
I remember listening to this for the very first time back in November and just thinking wow! All of the musicians that contributed to this tape did an amazing job, especially Quamina MP and Kwesi Arthur. My top 5 from the album have to be Superman, Like I Do, Family and Gees, Ba O Hie, and Champagne.
Shatta Wale – Wonder Boy
This album was one of the most highly anticipated albums this year, but I was a bit nervous because I wasn't the biggest fan of Shatta's last album. I'm just glad that this album was waaaay better than his last one. I just wish there were more tracks and less skits, but nevertheless the album bangs. My favourite tracks have to be Only One Man, By All Means, Jata Bi, Melissa and Be Afraid.
King Promise – As Promised
If you know me personally or follow me on social media, you'll know how much I love King Promise! This is why As Promised was the album of the year for me. This is another album that I regularly listen to because of how lovely it is. I've said it before and I will say it again, King Promise is one of the most talented artists in Ghana right now, and he is definitely putting Ghana on the map with the hits he's been releasing! I love all of the songs on As Promised, but my favourite tracks are Letter, I Tried, Hangover, My Lady and Commando.
Ko-Jo Cue – For My Brothers
This is an album that deserves way more accolades than it received. I love it because of how different it is to the usual music that gets released by Ghanaian musicians. This album was different because of how thought-provoking it is due to the issues that it addresses, including depression, feminism and more. It's definitely worth the listen if you haven't had a listen yet. My favourite songs were Dzo ft Worlasi, Rich Dad, Poor Dad, Best Paddy ft J Derobie and From My Sisters ft Raphaela, Anae, Ms Fu and Dzyadorm.
Notable EP's
There were also some amazing EP's released this year, so here are a few of my personal favourites.
Kelvyn Boy – T.I.M.E
This EP is what made me fall in love with Kelyvn Boy's music this year. He's a really talented individual and I can't wait to hear more music from him in 2020. The best songs from this EP have to be Mea ft Joey B and Loko ft Medikal.
Kofi Mole – Aposor Love
Kofi Mole is a rising star in the Ghanaian music industry, and if you listen to his music and the songs he's featured on, you'll understand why. My favourite songs on this EP have to be Me Ne Woa, Bestie and of course Don't Be Late.
Sarkodie – ALPHA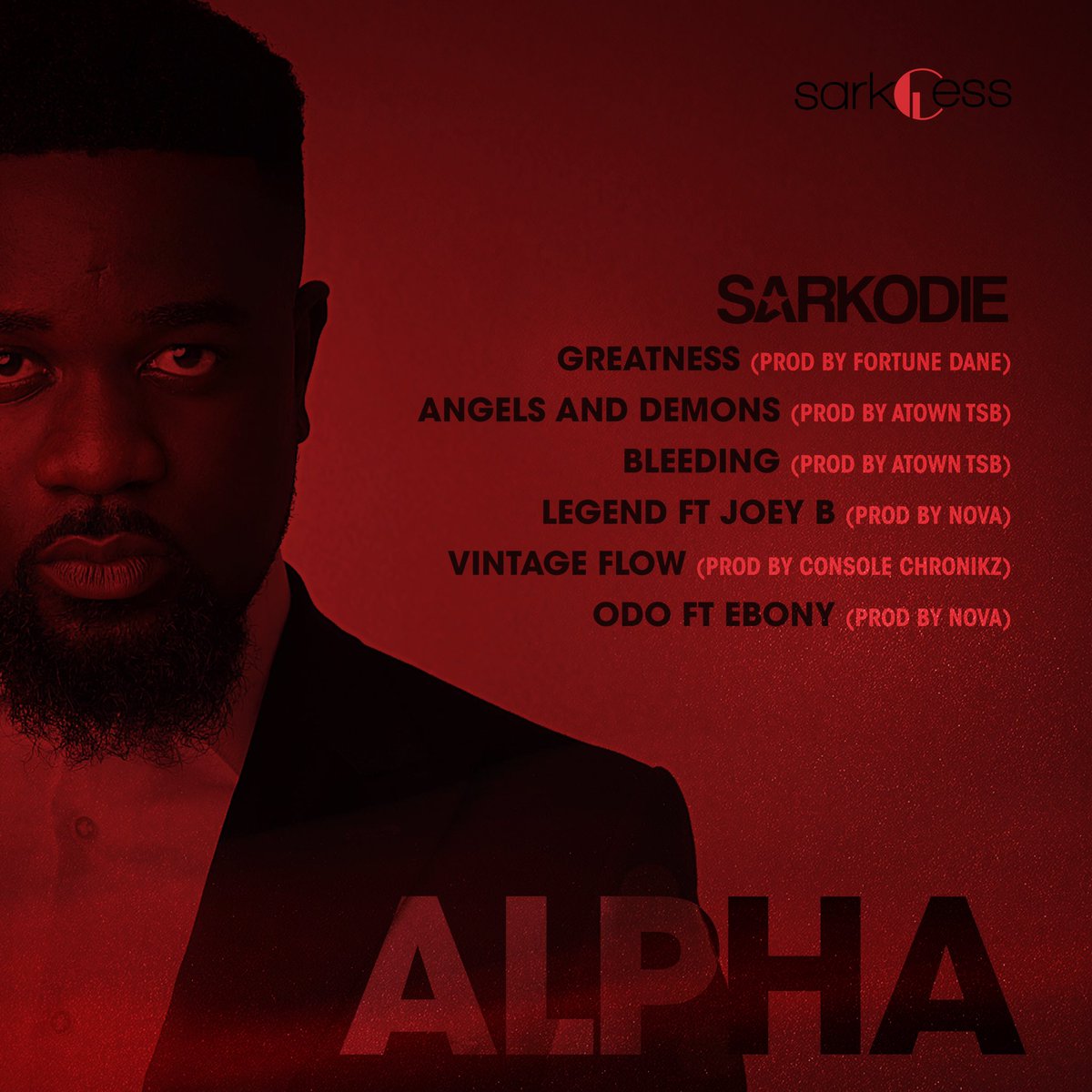 We all know that King Sark is the GOAT and this EP really demonstrated why he holds that title. This is only an EP, so just imagine how amazing his upcoming Black Love album will sound when it's finally released. I loved every single song on this EP but the standout tracks for me were Greatness, Bleeding and Odo ft Ebony. The track with Ebony (RIP Ebony) is one of my absolute favourites because it just sounded so pure and it was absolutely lovely to hear her on a track again.
$pacely – Fine$$e Or Be Fine$$ed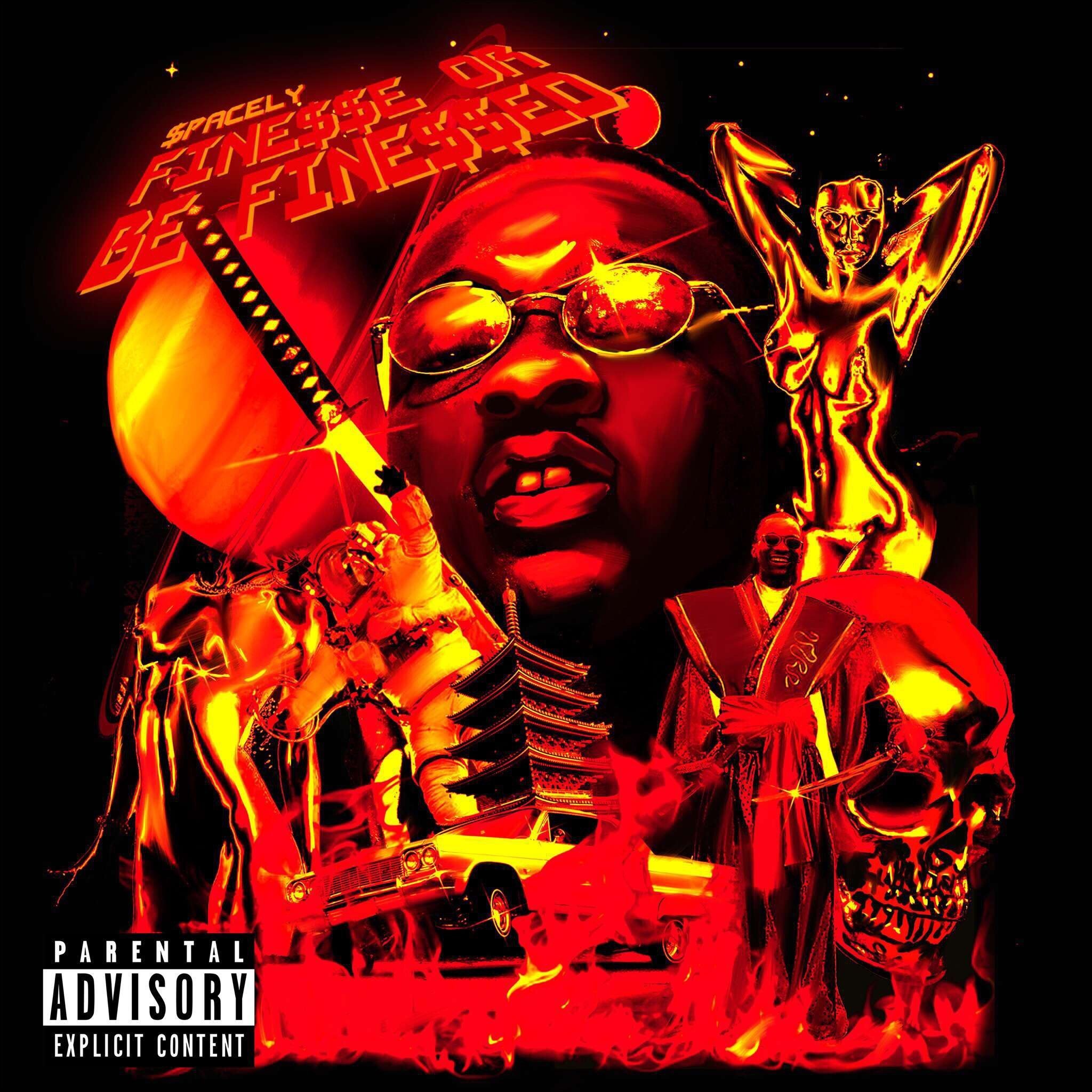 I've been screaming it for a while now, but $pacely is an artist to keep an eye out for! This EP definitely allowed him to shine and showcase his talent. I loved this EP because of how different it sounded to the usual Afrobeat sound. I really loved Yawa ft Kofi Mole, Show Me ft BOJ, Uber ft Joey B, Somimu ft Magnom and Cina Soul and Sweet ft Odunsi (The Engine).
M.anifest – The Gamble
I only listened to this EP the other day and after the first listen, I was reminded of why M.anifest is one of the greatest Ghanaian rappers! I was already a fan of two songs from the EP before they were released, namely Tomorrow ft Burna Boy and Big Mad ft Simi. I also enjoyed the first track on the EP, The Gamble ft Bayku and From a Distance ft B4bonah. Overall, although The Gamble was a short project, it was still jam packed with plenty of meaningful songs and you can just tell that M.anifest put a lot of time and effort into creating it.
Have you had a listen to any of these albums or EP's this year? What was your favourite one?
Nana's Views.